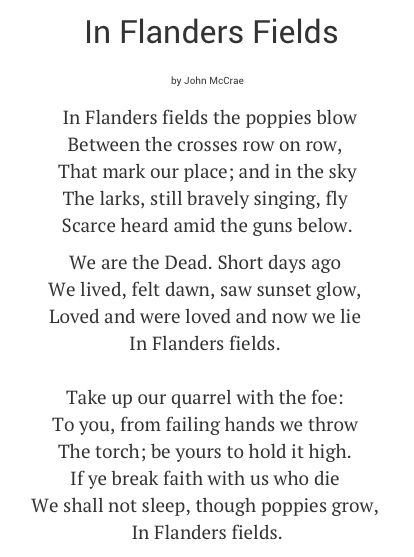 Thanks to the WalMart stores in Wake Forest and in Louisburg, to the many volunteers who endured extremes of temperature and weather, and especially to the very generous citizens of Wake Forest and Louisburg, our 2023 Buddy Poppy campaign was a tremendous success. Look for us again next year on Fridays and Saturdays at the Wake Forest WalMart from April 26 through May 18, and at the Louisburg WalMart on Saturdays and Sundays from April 27 through May 19. Due to your generosity, we can provide assistance and support to active duty members of the US Armed Forces and to Veterans in need throughout our local area. Remember, it never hurts to wear your Buddy Poppy to show that you remember those who gave their all for our Country and your Freedom.

Before Memorial Day in 1922, we conducted our first poppy distribution, becoming the first veterans' organization to organize a nationwide distribution. The poppy soon was adopted as the official memorial flower of the Veterans of Foreign Wars of the United States, as it remains today.
During our 1923 encampment, we decided that VFW
"Buddy"® Poppies
would be assembled by disabled and needy veterans who would be paid for their work to provide them with financial assistance. The next year, disabled veterans at the Buddy Poppy factory in Pittsburgh assembled VFW Buddy Poppies. The designation "Buddy Poppy" was adopted at that time.
In February 1924, we registered the name Buddy Poppy with the U.S. Patent Office. A certificate was issued on May 20, 1924, granting our organization all trademark rights in the name of Buddy under the classification of artificial flowers. We've made that trademark a guarantee that all poppies bearing that name and the VFW label are genuine products of the work of disabled and needy veterans. No other organization, firm or individual can legally use the name Buddy Poppy.
Today, our "Buddy"® Poppies are still assembled by disabled and needy veterans in VA Hospitals. Hear from those who assemble the mighty little flowers in the "Veterans Behind the Buddy Poppy" video.
Look for VFW Post 8466 members and volunteers distributing Poppies at Town events in Wake Forest and the surrounding area. But especially look for us at the Wal-Marts in Wake Forest and Louisburg each weekend in May, leading up to Memorial Day. Please accept the "Buddy"® Poppies

with our compliments. We only ask that you wear them proudly to demonstrate that you remember those who gave their lives in service to our Country and to protect our Freedoms. Of course, we are happy to accept any donation that you would care to make so that we can continue our mission to provide and care for disabled and needy Veterans in our local area.
To learn more or to volunteer to distribute poppies at the Wake Forest Wal-Mart, CLICK HERE.
To learn more or to volunteer to distribute poppies at the Louisburg Wal-Mart, CLICK HERE.